Founder's Message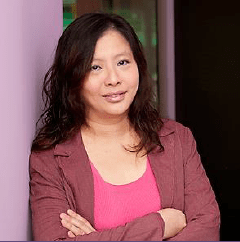 Meow Tuition Centre was established many years ago in 1994. We have indeed come a long way, starting from my humble home. From a mere 15 students at our second centre at Jurong West in 2010, and then 400 students in the first year alone, we now have about 1000 enrollments spread across our 2 centres. Majority of our students have followed me through these years, watching the centre form and grow. Indeed, I am immensely thankful for all the support and help I have been given through these years. It is my pride and joy not just watching the centre grow, but also in playing a part in the lives of the students here at Meow Learning Centre.
Education is the door to many opportunities for children. As a parent myself, I understand the concerns faced by everyone who leaves their son or daughter here. You want to feel assured that your child is getting the best education or enrichment he can and that he or she is learning the right things from the right people. While I appreciate and enjoy the interaction I have with some of the parents here, my capacity to reach out to everyone is limited. This forms the basis for the idea of a newsletter – to open a communication channel for the parents and the students to know what is going on at Meow Learning Centre. It is our way of "talking" to parents and to students, about the Meow culture and our way of education.
Our students have done very well all these years and we will continuously strive for the best for our students. As the centre grows, we want to expand our subjects and our family. It is my vision that students can come here to receive aid for every subject that they require in their school and throughout their education lives. This is possible with qualified and dedicated teachers in all academia and I am proud to say that this is a goal that we can definitely achieve.
We would once again like to thank everyone who trusted their child with Meow Learning Centre and to encourage greater feedback and communication. Do not be afraid to complain, because the teachers and I are always here and we hope you will give us that opportunity to make a difference to your child. Believe in us, because every child deserves a teacher who cares.