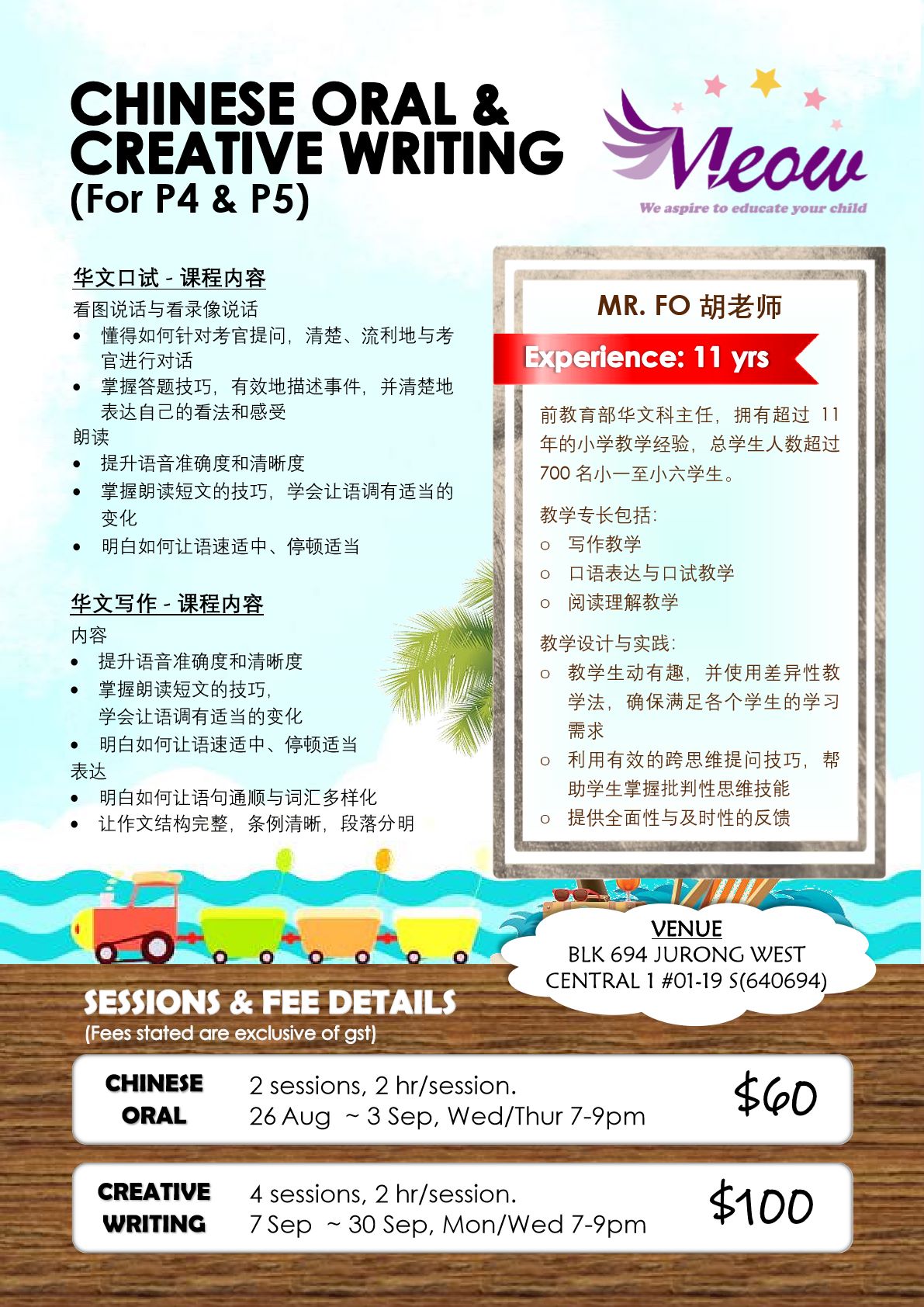 Workshop Summary
This year, we are pleased present to you our P4 & P5 Chinese Oral 口试 & Creative Writing 写作 workshop!
The entire workshop will be conducted in Aug/Sept 2020 by Mr.Fo, who has 11 years of teaching experience, and was previously an MOE Subject Head (Chinese Language).
The Oral workshop will be conducted in 2 sessions, and the Creative writing workshop in 4 lessons, with each session lasting 2 hours.
Your child will gain critical skills needed to greatly improve in their composition writing as well as oracy skills. The lesson will be differentiated to your child's learning needs and prompt feedback will be given to students on areas that they can improve on.
Slots are extremely limited for this workshop. Sign up now to avoid disappointment!